STOP!
REIvault Is Not Just A Simple Virtual Staffing Company
There is no shortage of outsourced virtual staffing companies where you can hire cheap labor to perform mundane tasks. Often these companies employ low-level talent and force you to train them, manage them and keep them on task.
And a software tool is not a business. There's a lot of CRM's on the market, some better than others. Some are dedicated to real estate investors. But if you spend all your time trying to figure it out and use it effectively, you will have less time to make offers and talk to hot leads.
REIvault Is A Dedicated Business Support Team Created, Staffed And Managed By Experienced Investors
Your success in this business is limited by the
strength of your systems and support
Making the transition from a hyper-hustling real estate investor to organized real estate entrepreneur will change your entire life. And you'll enjoy it more.
We use virtual staff and we created automated CRM systems, but most importantly, we support and manage them for you.
Consistent Deal Flow
We generate over 150,000+ leads per year for our members.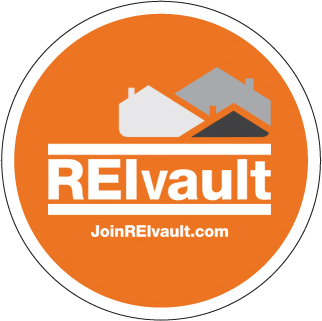 Invisible to my competition
Shipwrecked Distressed Sellers
Probate
Vacant Houses
Free & Clear / Absentee
1-click "Offer Letter Campaign"
1-click "Follow up/Nurture Campaign"
1-click "Remove from Mailings"
Automated text messages to hang ups
Shock & Awe" series
"Attention" series
"Ghetto" series
"Follow Up" Letter series
"1 Click Cash Offer" series
No Training Required
Follow Up Drip System
1 Click Offer & Follow Up Mail
Automated Mail Fullfillment
Manage to a Monthy Budget
Daily / Weekly / Monthly
Drip on a schedule
Returned Mail
Working Systems
Podio CRM
Phone Setup
Live Operator Setup
Direct Connect &
Routing for Hot Leads
ADDITIONAL
"DONE-FOR-YOU" Services Available
We foster an environment of community, connection and collaboration among our members where the whole is greater than the individual parts.
We are an exclusive group of experienced real estate investors, professionals, private lenders and Realtors who utilize a "shared services" business for finding off market real estate deals and having our business run on auto-pilot.
We have 250+ people in our group who all contribute to helping one another grow their businesses by sharing ideas, systems, best practices and nuggets, all designed to help one another.
REIvault is at the core of it a group of contributing members, and a string team running the marketing, lead generation, systems, processes and staffing (trained VAs) to generate consistent deal flow.
Get Started
1

Apply

The initial application allows us to screen for the best candidates for REIvault. This step is critical as it allows us to understand your current business and determine if your're a potential member of REIvault. Our initial screening process is designed to be fair to both you as a potential member and for us as an organization. We'll review your experience, your available marketing budget and confirm that your desired geographic market is open to new members.

Click Here To Apply

2

Schedule

You like what you've seen in our (on demanding) training, listened to our success stories and read through the FAQ's and it looks like becoming a member of REIvault can add massive value to your business. You'll schedule an appointment and we'll begin the interview phase of our process.

3

Interview Call

On our interview call, we will review your application together and answer any questions you may have about REIvault. Additionally, we'll share our insider" knowledge of the real estate market and help you analyze your current business model and marketing budget to determine the best strategy for success. Finally, we discuss your level of contribution to the group and the value of helping each other grow and prosper.

4

Signup

It's official! You're ready to take your business to the next level and we both agree that there is potential for massive mutual benefit and you've been invited to join the REIvault community. This is when you become a member and we begin the process of intergrating you into our "shared" systems and processes and prepare you for new leads and opportunities that will help your business grow!

5

Launch

You've provided us everything we need to move forward and have begun the process of integrating our many systems including: mailing campaigns, phone #'s, lead management systems, and virtual assistants. You'll be ready to start having leads rolling your way in about 5-7 days. During this time, you'll be learning our systems by watching some required training videos and getting ready for all those new leads!
REIvault Members Are Elite Investors
Who Leverage Proven Systems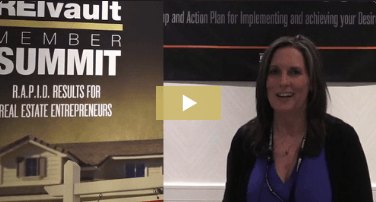 TAMERA ARAGON
"Trying to figure out the direct mail piece of my business has been quite a challenge, takes a lot of time, you don, know the words…..when introduced to REIvault, I thought, 'Wow, this sounds almost to good to be true" and it, Nod ….they just manage everything, I get to do my own Real Estate Investing business now and don, have to warty about envelopes, picking lists, wondering if the words are right…."
Learn More And See If You Qualify
For REIvault Membership