Here's How REIvault
Is Really Different
REIvault was founded by real estate investor and Fortune 500 consultant, Gary Boomershine when he realized that the only way he could scale his business is to implement rock-solid systems and procedures, taking him out of the day-to-day grind.
Gary met with a few successful real estate investors to create a mastermind of best practices and realized that if they combined their collective wisdom, marketing methods, mailing-lists and procedures, they could leverage each other and succeed faster together... while saving money on mailing costs, labor and other shared services.
The virtual experts employed by REIvault have been trained in very specific and highly effective methods and are managed by Gary and his team. This means REIvault members never have to manage multiple low-level VA's.
This Also Means That When A Real Estate Investor Becomes A Member Of REIvault...
They are joining the ranks of elite investors who leverage proven systems, work together, share resources and can systematically scale their business in multiple markets while focusing ONLY on making offers to the motivated seller leads generated by REIvault without them worrying about which list to pull, mail and market and follow up with.
REIvault Members Are Elite Investors
Who Leverage Proven Systems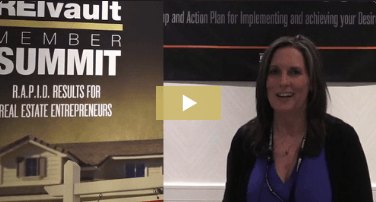 TAMERA ARAGON
"Trying to figure out the direct mail piece of my business has been quite a challenge, takes a lot of time, you don, know the words…..when introduced to REIvault, I thought, 'Wow, this sounds almost to good to be true" and it, Nod ….they just manage everything, I get to do my own Real Estate Investing business now and don, have to warty about envelopes, picking lists, wondering if the words are right…."
Learn More And See If You Qualify
For REIvault Membership